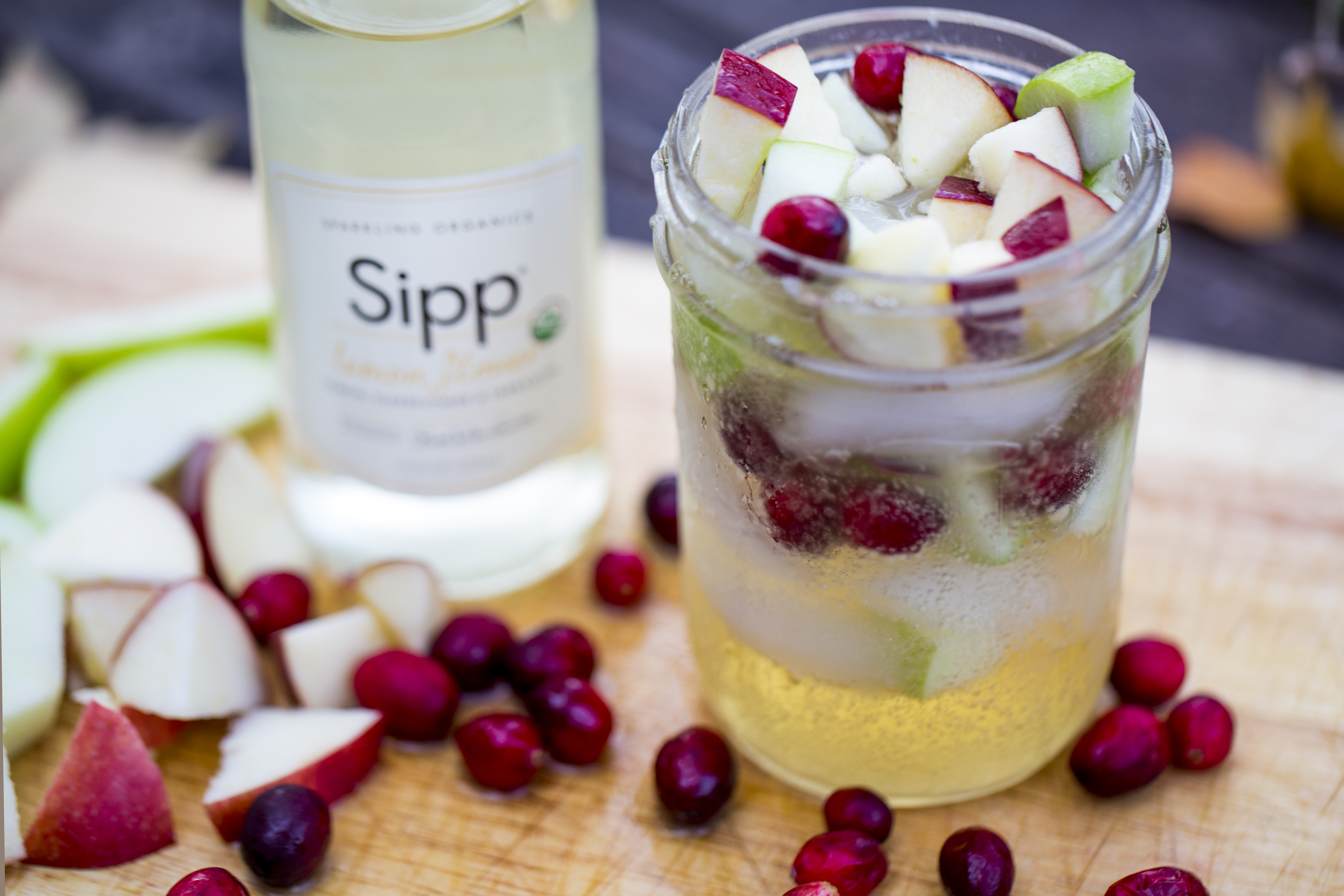 Sipp Sparkling White Cranberry Sangria
Ingredients (serves 6-8 cups)
1/4 cup sugar
1 cup white rum
1 cup diced red apple
1 cup diced green apple
1 cup cranberries (fresh or frozen)
1 bottle chilled chardonnay
1 cup chilled white cranberry juice
2 cups Sipp Lemon Flower
Directions: Combine sugar and rum in a large pitcher. Stir to dissolve.
Add apples, cranberries, chardonnay and white cranberry juice.
Refrigerate for several hours or overnight. When ready to serve, add Sipp and stir.
Pour into ice-filled glasses and scoop in some of the fruit.
___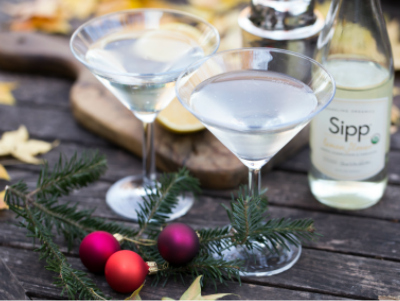 Sipp Lemon Flower Martini
Ingredients:
2 oz lemon vodka
3 oz Sipp Lemon Flower
splash of lemon juice

Directions: Add all ingredients to a chilled martini glass.
___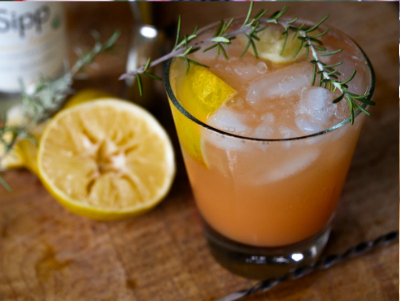 Winter Spritzer Punch
Ingredients: (makes about 9.5 cups)
5 cups orange juice
2 cups Sipp Lemon Flower
1 1/2 cups vodka
1/2 cup Maraschino cherry juice
1/4 cup fresh lemon juice
Garnshes: lemon slices and fresh rosemary sprigs
Directions: Combine all ingredients. Stir. Serve over ice. Garnish if desired.
___
Sipp Perfect Margarita
Ingredients
3 oz tequila
2 oz fresh lime juice
1 oz orange blossom honey
1 oz orange liqueur
1 oz Sipp Lemon Flower
Directions: Fill a cocktail shaker with ice. Add tequila, lime juice, honey and orange liqueur.
Cover and shake until mixed and chilled - about 30 seconds. Strain Margarita into glass and
top with Sipp Lemon Flower. Garnish with a lime slice and enjoy!